A tsuba is the round piece of metal that separates the shaft from the blade of a traditional samurai sword. It is also a valued collectible artifact in its own right, that along with netsukes and ceramic jars form the core of many decorative arts museums' collections of Japanese crafts.
Designmuseum Danmark in Copenhagen holds not only one, but two whole collections of tsubas. One, the Halberstadt Collection, has been shown in Kaare Klint's iconic drawer displays since the 1950s whereas the other one, the Pietro Krohn Collection, had never been displayed in its entirety until the recent reopening of the museum.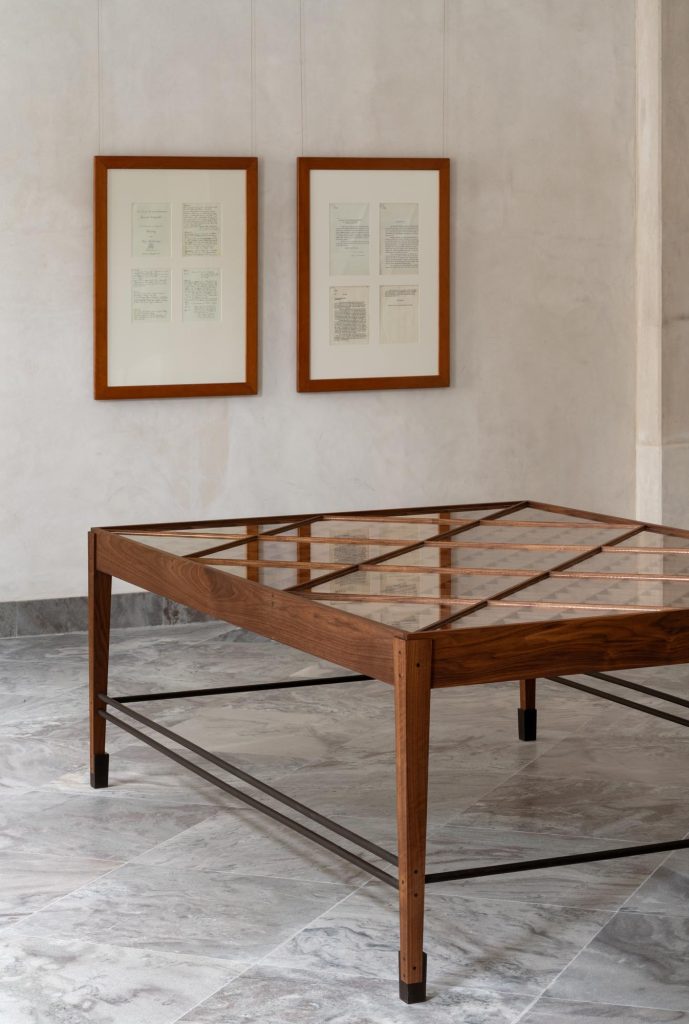 For that purpose we were commissioned to design a display that could exhibit the scale and intricacy of this forgotten collection, and for us it was also a chance to enter into a dialog with Kaare Klint's original design of the entire museum as well as his well-known displays. The result is this large table in walnut with ebony detailing, that exhibits the 275 tsubas seemingly floating, casting an intricate pattern on the floor under the right lighting conditions.
The project combines some of the things that interest us the most: uncovering layers upon layers of narratives and references and giving them form through a close collaboration with knowledgeable researchers and highly skilled craftspeople.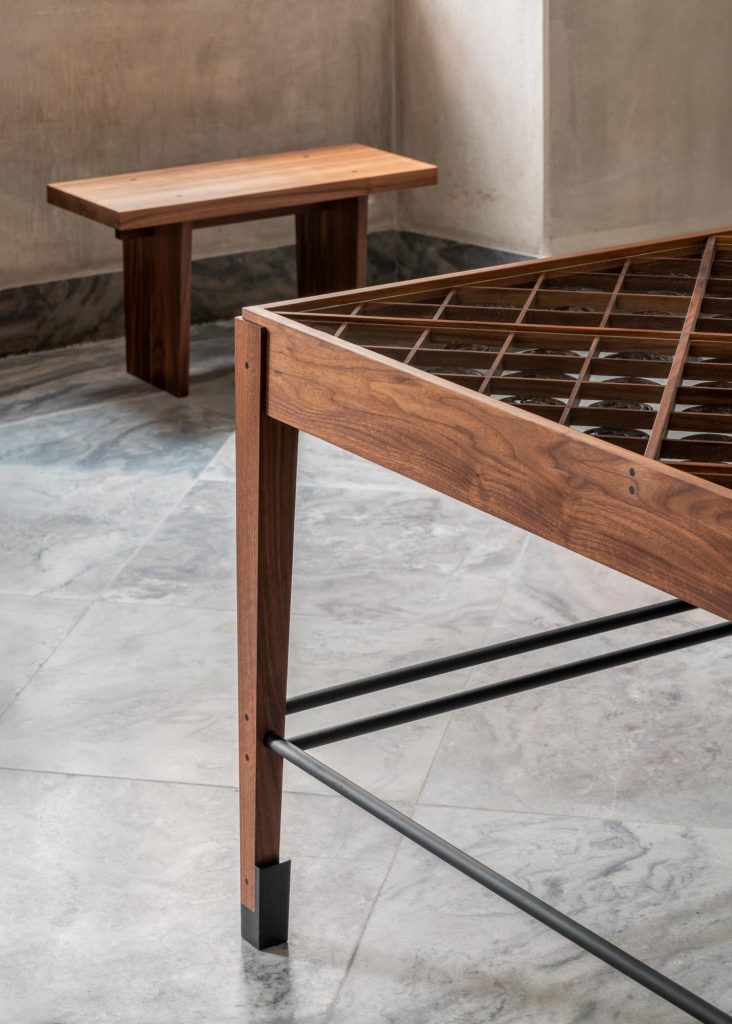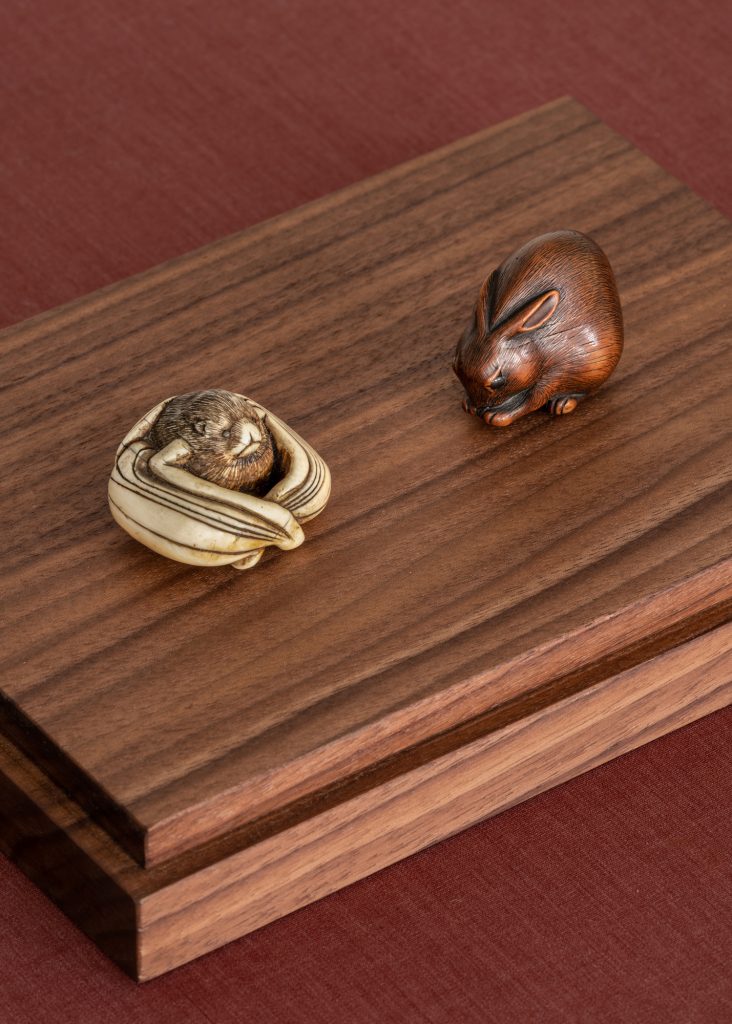 Photos by David Stjernholm.